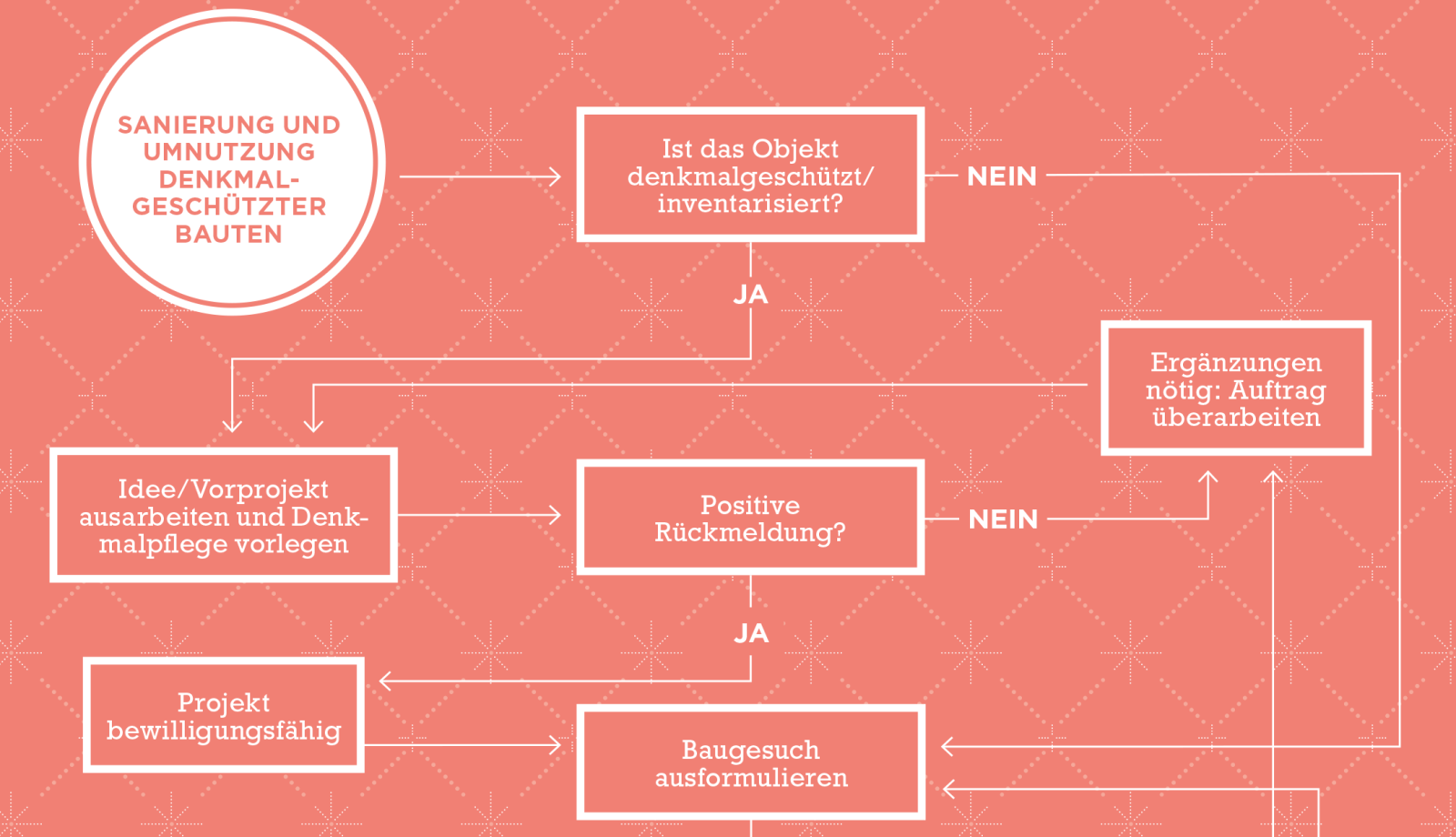 Article
Renovating buildings to preserve their value
Renovating buildings to preserve their value
Maintaining protected historical buildings and old buildings is demanding. The huge effort is worth it because historical structures are more appreciated than ever before by their users.
Buildings from a bygone era often exert a special attraction for their viewers. This attraction feeds on a mix of feelings – on yearning for the "good old days". The atmosphere and size, of art nouveau town houses or prestigious buildings of the Classical period for example, witness the self-confidence and solid craftsmanship of their builders.
Provided the architectural preconditions are right, living or working in such a house is seen as attractive. Proof of this can be found in the high prices people are prepared to pay for art nouveau buildings. When sold, they achieve premiums of 10 per cent or more in relation to comparable buildings built at a later date.
Room for yearning and sensuality
"The occupants of such old buildings often have to accept outdated building services and wafer-thin walls," observes Andreas Löpfe, Director of the Center for Urban & Real Estate Management at the University of Zurich (Curem). In return, they can delight in fine stucco plasterwork, ornamented windows and fine wooden floors. But it's not just the belle époque that appeals.
Whether it's empty village schools and railwaymen's cottages, vicarages or country houses from the 18th century, factory halls or old farmhouses – maintaining historic buildings and protected properties and converting them for residential purposes or offices is a trend throughout Switzerland. The high maintenance costs and empty floor space in attractive locations is leading to a situation where owners of large properties in particular – often foundations or other corporations – are considering potential new uses.
One example of this is the Sisters Of Holy Cross in Menzingen in the canton of Zug who, after analysing their spatial requirements, decided on a new occupancy concept in their spacious headquarters. This is to be developed into a lively place where the Menzingen sisters and other people of different ages and social backgrounds can meet each other; a place where there is life, where people can live, work and pray.
Alfred Müller AG was commissioned to carry out the project. While the sisters retreat to the west wing of the building, the east- and south-facing sections are intended to be used for residential and work purposes in the future. Among other ideas, rented apartments are planned with the aim of providing a good, though not luxurious, standard of living at a fair price.
Entry in the land register
Around 75,000 buildings in Switzerland are protected under a historic preservation order. Maintaining, renovating and redeveloping them is a huge challenge for the owners. Interventions in the structure and type of use almost always require the approval of authorities and commissions. The label "protected as a historic monument" only applies when this is also entered in the land register. Nationwide approximately 275,000 buildings are listed. An entry in the land register has no immediate consequences for owners. Only in the event of a building project or hazard will a listed building be formally protected.
If a change of use or renovation works are pending in protected properties, builders should consult with the historic protection authorities in advance. In this way grants and subsidies that may be appropriate for the project may be requested. However, funding is only given for preservation work, not work to increase the value of the property.
It is common for property owners to feel restricted in their decisions. It is not easy for them to meet the demands of functionality and energy efficiency, as well as aesthetics and maintaining the historic structure on a limited budget. But conflicts can be removed when implementing plans through early collaboration.
However, major difficulties may arise if the requirements placed on property owners regarding the protection of historic buildings are disproportionate, if the profitability of the project is no longer apparent or if the safety of the occupants comes into question. Here, willingness to compromise is required on both sides – on the side of the builders but also on the side of the protection of historic buildings.
The cantons' and (larger) communities' specialist units for the protection of historic monuments provide relevant construction advice and support the planning and implementation of conversions, renovations and redevelopments. And it's worth it: carefully restored properties not only increase in value, they also have a positive impact on the value of the surrounding houses.
In Menzingen, the authorities were also positive about the plan from the outset. They have a vital interest in creating residential space for new inhabitants and in caring for and maintaining the northern part with the church, which helps to shape the town centre.