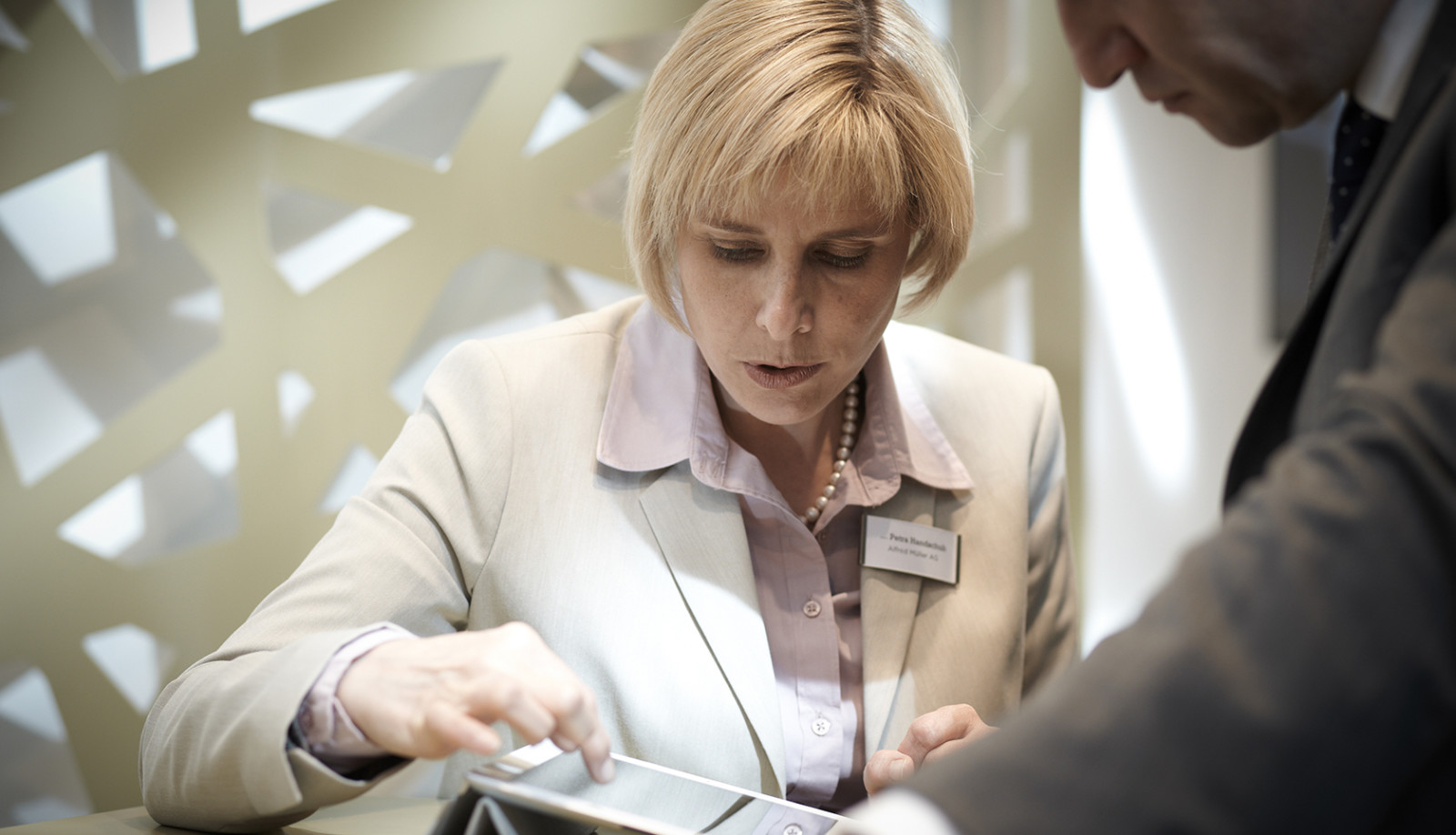 Our success is your success. And vice versa.
Alfred Müller AG relies on the knowledge and experience that employees bring into the business. As a diversified, dynamic real estate company, we employ highly qualified specialists who are willing to be self-reliant while doing their utmost. Discover your potential with us.
We will challenge you – and encourage you. We aim to have the best employees in our team, both now and in the future. We will enable you to master the rapid change in working tools and processes in this age of digital transformation.

We will remunerate you in line with your individual performance. As a traditional SME, we also provide a good pension plan and offer attractive investment opportunities.

We are a family business where people know each other and interact as good colleagues. Join us and give your all. We are convinced that this creates the best conditions for your career development and our mutual success.

Für unsere Abteilung Umbau und Renovation am Hauptsitz in Baar suchen wir einen engagierten und erfahrenen Bauleiter Umbau und Renovation.

Ihre Aufgaben
In dieser Funktion leiten und überwachen Sie einfachere wie auch komplexe und anspruchsvolle Umbauten und Renovationen und sind Ansprechpartner für Kunden, Planer sowie Bauhandwerker. Innerhalb der Projekte tragen Sie die Verantwortung für die Terminkontrolle, die Kostenüberwachung und die Einhaltung der vorgegebenen Qualitätsansprüche. Bezogen auf die Zeitachse eines Umbaus oder einer Renovation sind Sie verantwortlich für die Zustandsanalyse und Massnahmenformulierung, die Kostenberechnung, die Ausführung bis hin zur Abnahme, Abrechnung und Garantieüberwachung.

Ihr Profil
Wir stellen uns eine Persönlichkeit zwischen 30 und 55 Jahre vor, die über eine Berufsausbildung im Bauhauptgewerbe und eine entsprechende Weiterbildung zum Bauleiter verfügt. Sie bringen einige Jahre praktische Erfahrung in der Bauleitung mit und besitzen gute Kenntnisse der MS-Office-Applikationen sowie vorteilhafterweise der Bausoftware Provis. Sie arbeiten gerne selbstständig, sind belastbar und denken lösungsorientiert.

Wir bieten
Es erwartet Sie eine herausfordernde und spannende Tätigkeit in einem zukunftsorientierten Unternehmen mit einer persönlichen und familiären Unternehmenskultur. Wir bieten eine angenehme Arbeitsatmosphäre, attraktive Anstellungsbedingungen sowie eine moderne Infrastruktur.

Erkennen Sie in dieser Aufgabe eine längerfristige Herausforderung? Dann freuen wir uns auf Ihre vollständigen Bewerbungsunterlagen mit Foto an Heidi Rohner.