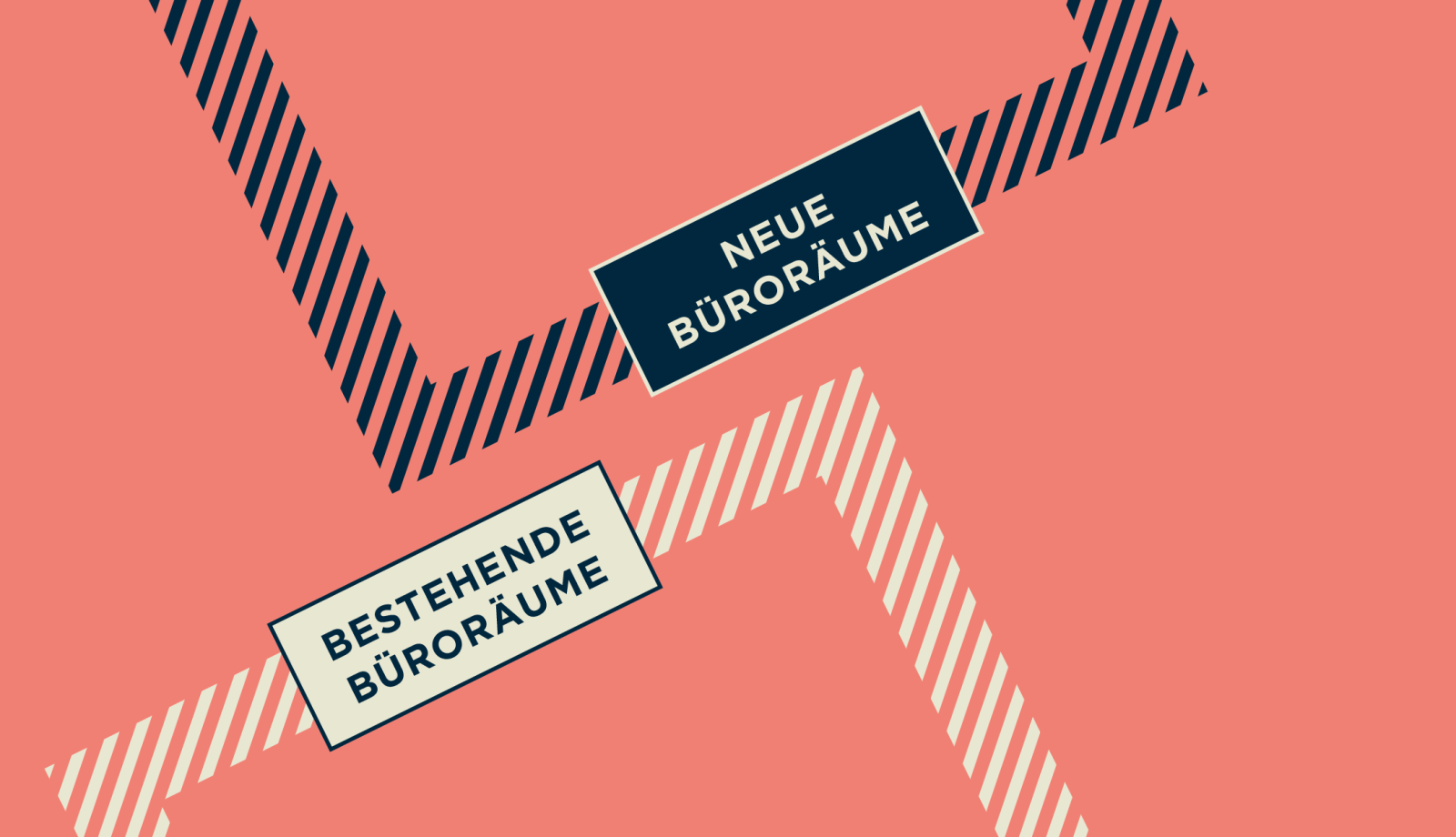 Article
Who shoulders responsibility for outfitting?
Who shoulders responsibility for outfitting?
Commercial tenants have a decision to make: do we move into a ready-made place or do we outfit the interior ourselves? Both options have their advantages and disadvantages.
Rough concrete on walls, floors and ceilings. Exposed sockets, wiring harnesses and connections for other installations. This is the kind of office building shell that prospective tenants see on a viewing tour. It can be difficult to imagine that in just a few weeks it will be filled with desks and computers and staff busily going about their tasks.
With a first-time letting, there is a basic question to be answered before signing the contract: who is responsible for the outfitting – landlord or tenant? It's a similar situation when an established property changes tenants: there has to be clarity on how it will be facelifted and who is responsible. Why? Because in either case it's about money.
When it comes to outfitting premises and who shoulders the costs, agreements come in many nuances: from renting a semi-finished shell where outfitting is left to the tenant to renting a space all prepared and ready for turnkey occupancy. The option chosen depends on various factors such as market offering, the parties' respective interests, how the premises will be used, the industry concerned, the location and the property itself.
Focus on tenant needs
Although financial considerations play an important role here, categorical needs are the decisive factor: for example, some tenants are looking for larger, contiguous spaces in order to merge locations and optimise utilisation. Companies wishing to rent 2,000 square metres or more will usually make few, if any, compromises with outfitting. If representativeness or a distinctive corporate identity count among the criteria, a custom floor plan and outfitting is preferred in spite of the additional costs. Those who pay out of their own pocket are freer and can outfit according to their own taste.
This scenario tends to suit commercial landlords because, without corresponding agreements with the future tenant and a longer-term lease, they would rather sidestep the costs of final outfitting. A landlord must take into account the state of the market around his property to let. Where there are abundant competing offers, prospective tenants will try exerting influence on the rent and terms of the lease. It is hard to guess in the long term whether there will be continuing demand for premises outfitted in a certain way and whether those premises will continue generating revenue at similar levels.
With established properties, the same principle applies as for apartment rentals: rented as seen – "what you see is what you get". From the tenant's point of view, the advantage of established space without costly outfitting is that it is ready for immediate occupancy and usually cheaper. Moreover, a shorter lease is often possible. Among the downsides are that everything is fixed in place, the technical equipment and the interior are often not up to date, and all of that will necessitate subsequent corrections.
The service has to be right
It's the other way around from the landlord's point of view: a property that has been in use for a while is difficult to relet without investments and structural measures. Large landlords therefore increasingly consider the option of complete refurbishment or demolition and rebuilding, especially where vacancy persists even though the location is considered attractive.
Either way, the service has to be right: this includes advice and accommodating tenants' wishes. In contrast to living space, business tenants can have a say in the outfitting. The landlord often provides layout plans and cost calculations that the tenant can use as a basis for making decisions. For new office space, outfitting costs amount to between 850 and 1,500 francs per square metre, depending on the standard.
Note: Alfred Müller AG offers customers various financing models for outfitting their commercial properties. For further information, please contact real estate consultant Bruno Zurfluh: bruno.zurfluh@alfred-mueller.ch, 041 767 02 44
Modern working methodologies are based on cooperation and an unhindered flow of information among employees. Various open-plan office landscapes have developed, corresponding to the activity and degree of mutual interaction. Also, information technology permits flexible working hours, flexible work locations and a home office,
which enables having fewer workplaces than employees and less area per head. Current office space creation operates on an assumption of just 14 to 16 square metres per employee.
Efficient search
When a company needs new working space, it is a good idea to start the search in good time – calculate on 6 to 18 months. The rule is: the more precise the requirements profile, the more efficient the search. These are the top criteria:
Building location and situation
Links to public and motorised private transport
Requirements for representativeness of the building and office space, interior and surrounding infrastructure; technical requirements such as ventilation/cooling and fibre optics
Office floor area or number of workplaces to be provided
Desired office layout: individual or team offices, open work zones, meeting rooms, cafeteria, archive, etc.
Parking spaces necessary for employees and visitors/customers
Start of lease and readiness to move in
Future growth and downsizing strategy
Lease conditions such as duration, rent, finance for the outfitting