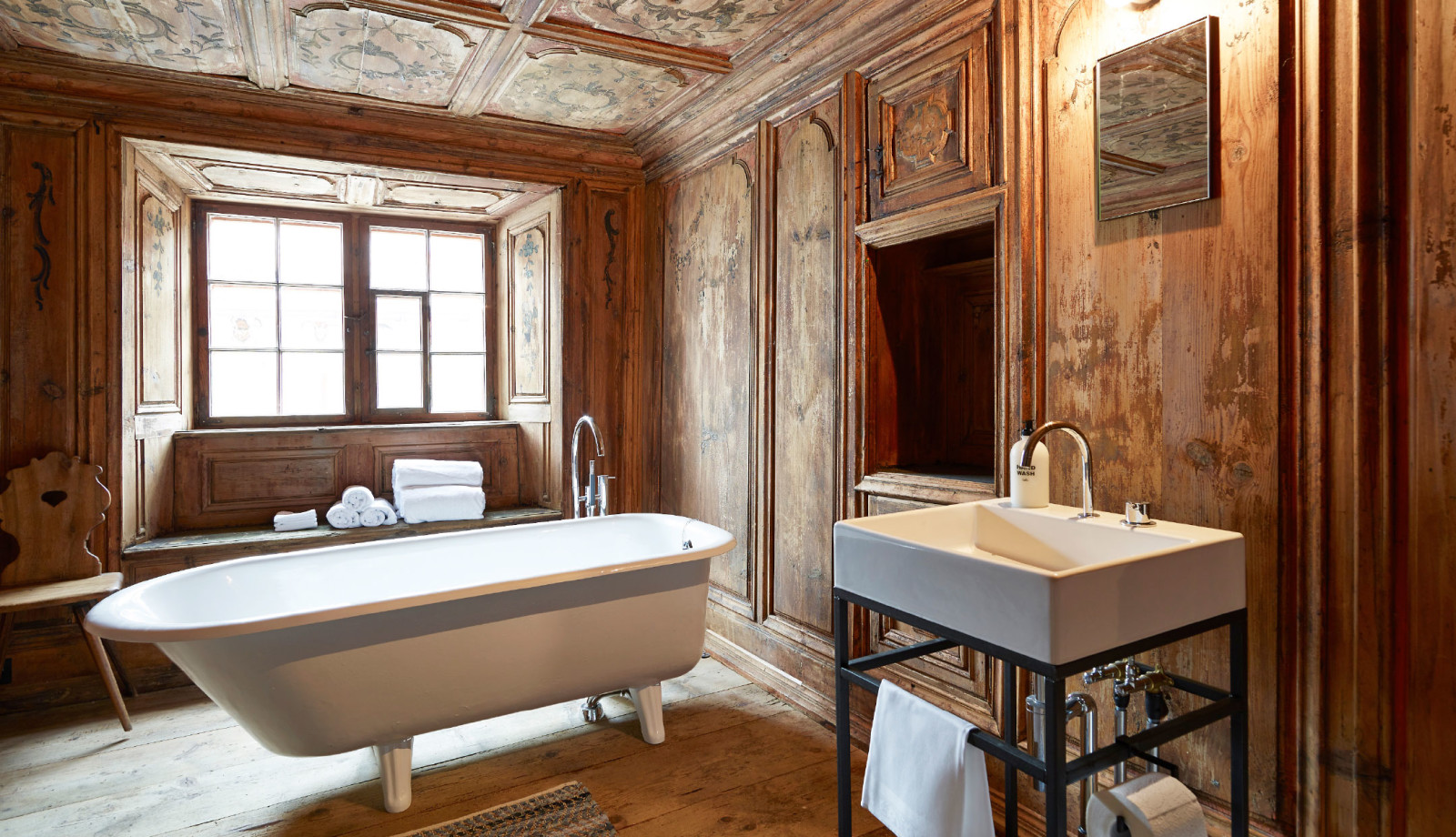 Article
Return to the simple life in a historic building
Return to the simple life in a historic building
Try a change of pace from luxury hotels. The Stiftung Ferien im Baudenkmal (foundation for holidays in a historic building) offers a special kind of holiday accommodation: in an Alpine farmhouse, a half-timbered house on a lake or in an unused barn. Complete relaxation included.
Immerse yourself in another time, with help from the Stiftung Ferien im Baudenkmal. Founded in 2005 by the Swiss Heritage Society, its mission is to rescue Switzerland's vacant and threatened historic buildings by carefully restoring them and converting them into holiday accommodation, thus ensuring their future existence. This concept benefits both the tourism industry and the communities. Valuable properties are preserved, our built environment is made tangible and unusual holiday accommodation is created.
Escape the hurly-burly of modern life in an authentic setting
The concept of the Stiftung Ferien im Baudenkmal is to bring together tourism and historic building preservation. The needs of historic monuments can be matched perfectly with many tourists' search for authenticity and an escape from the hectic hustle and bustle.
The surroundings help here, as vacant historic buildings are often in remote regions that have been affected by rural depopulation. The ideal setting for rest and relaxation. But the buildings themselves also provide relaxation. Many of these historic buildings are empty as they no longer meet today's domestic requirements. But this in turn makes them charming holiday properties. Creaking floorboards, low ceilings and the smell of smoke from the soapstone fireplace will turn your holiday into a journey back in time. Guests can experience what life was like in a 16th century log house in Valais, or in a typical 17th century stone house in Ticino.
Supply is steadily growing
The Stiftung Ferien im Baudenkmal offers a wide range of accommodation, from a simple 14th century farmhouse to a 1930s city apartment. It currently lists 26 historic buildings, and the number is growing. Renovations are currently being carried out on a farmhouse typical for the Bernese Jura in Souboz (canton of Bern), a regionally typical stone house im Moghegno (canton of Ticino), a day labourer's house in Vinelz (canton of Bern) and the Flederhaus in Wegenstetten (canton of Aargau).