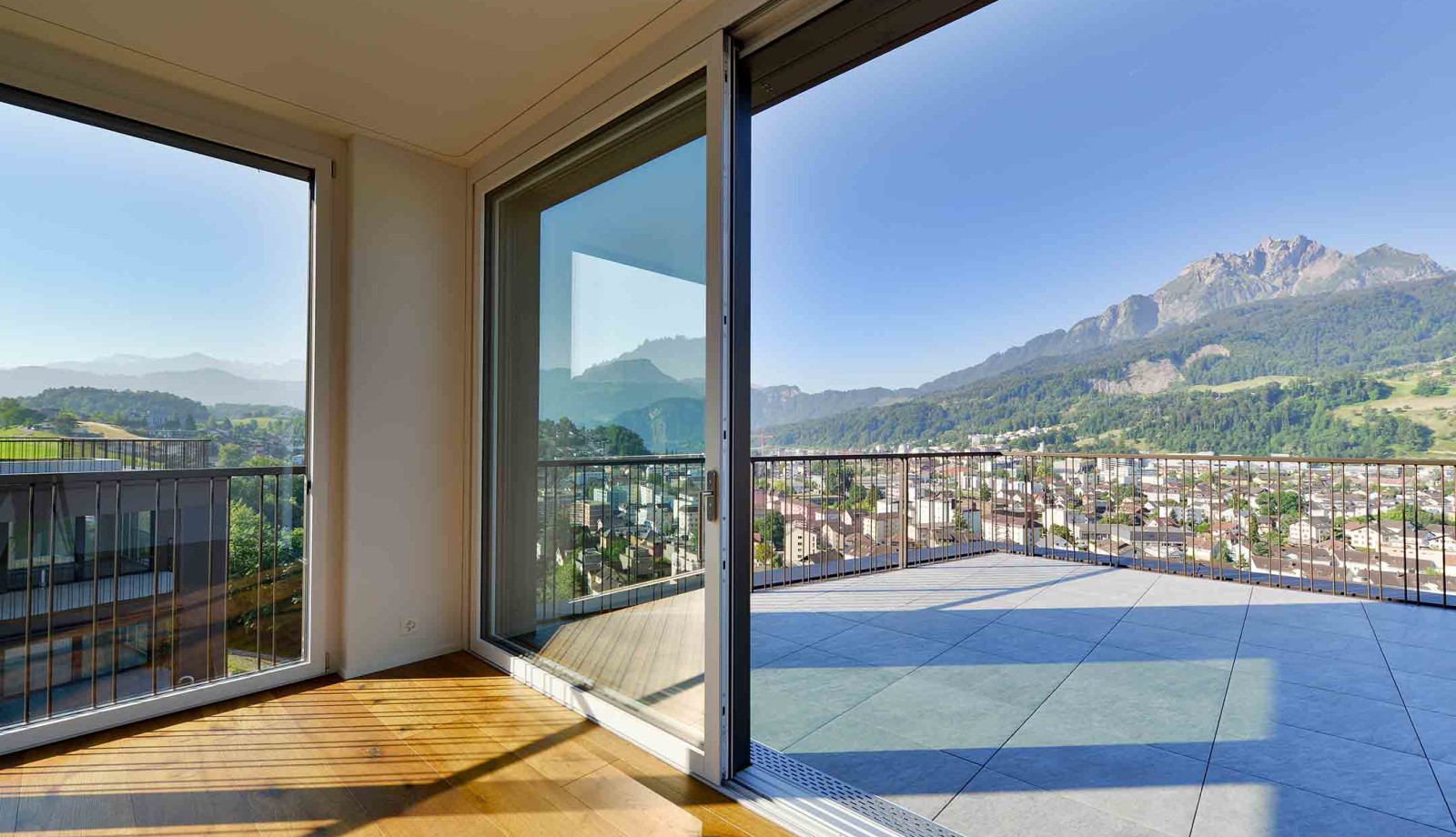 Better living and working
The finest projects by Alfred Müller AG over recent years: a selection.
HORW
Condominium apartments Stirnrütipark
The village at your feet, mountains on the skyline: Stirnrütipark's attractive hillside location makes all this possible.
BAAR
Quadrolith office building
2nd stage
Ready in autumn 2021
The Quadrolith office building offers modern and superbly appointed business premises at a central location.
OBERÄGERI
Condominium apartments Gütsch
Stylish interiors leave nothing to be desired. And then there is the fantastic view of Lake Aegeri …
STEINHAUSEN
Rigiblick office building
From bright meeting rooms to open work areas – the Rigiblick is outstandingly versatile.
GISIKON
Terrace and condominium apartments Feldhof
Not only the terraces are spacious, so are the living areas. Pure quality of life!