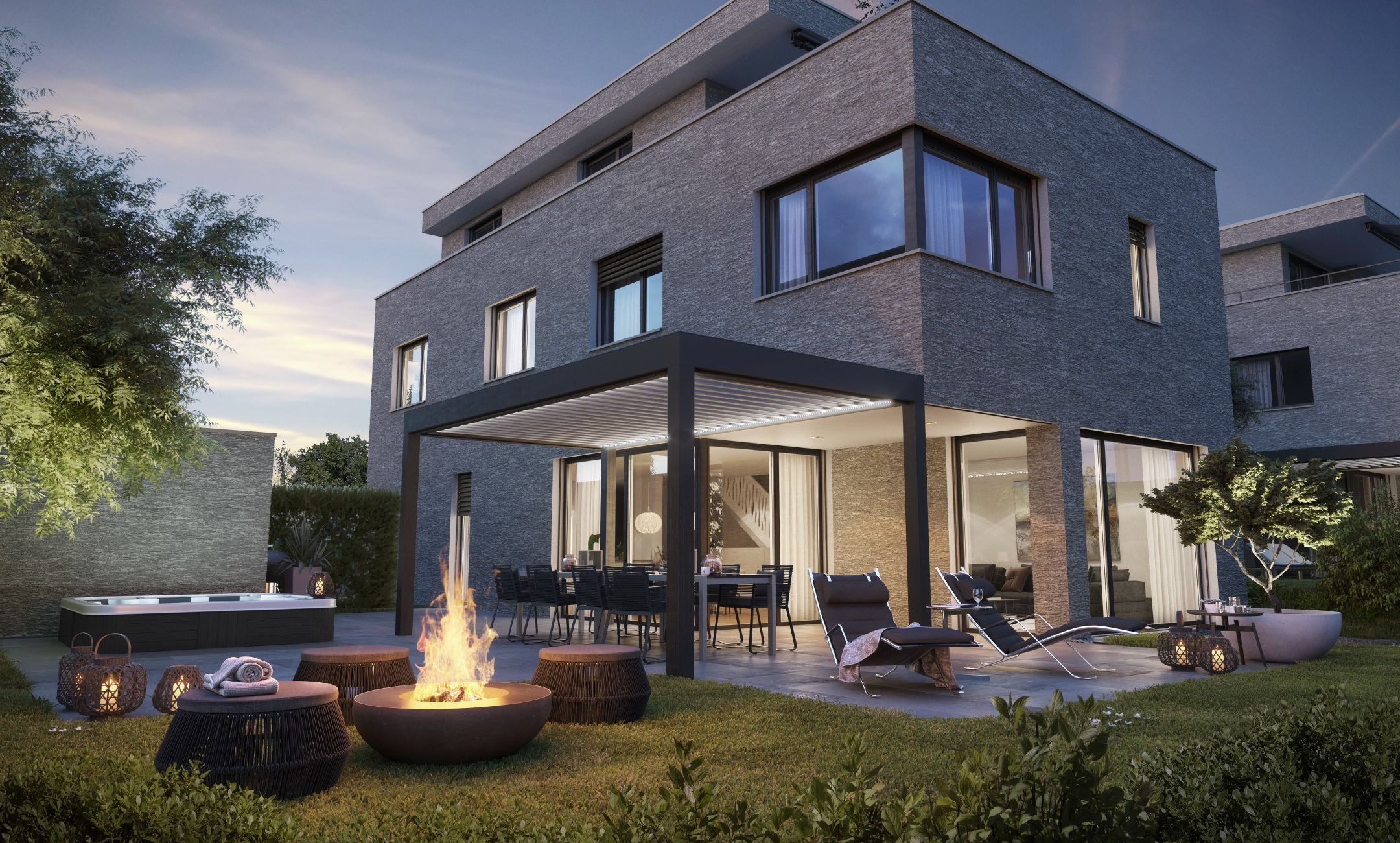 Wart Hünenberg
The dream of owning your very own single-family house in the Canton of Zug becomes reality
What for most people is only a dream can now become a reality: a single-family house with a spacious garden in the low-tax Canton of Zug. This represents an opportunity with an unparalleled scarcity value in one of the most keenly sought-after regions in Switzerland.
In a tranquil, sunny location in the popular municipality of Hünenberg, Alfred Müller AG will build six extraordinary single-family homes with between 6.5 and 8.5 rooms spread over a generous living area featuring beautiful outdoor private zones finished to the very highest standards for modern living. Residents will enjoy proximity to the whole of the Zug business location and to schools, shopping facilities and a multitude of leisure and recreation options.
Every aspect of the six single-family houses has been carefully designed: their architecture is timelessly modern and prestigious. The interiors boast an abundance of free space spread over a generous living area, which thanks to the various basic layout options can be divided up according to individual needs. The high construction standards and the use of select materials guarantee superlative living comfort. All of this is rounded off by a sustainable, future-oriented energy concept.
A paradise for families is being built near the municipal boundary of Hünenberg

Enjoy carefree hours of sunshine in the beautifully laid out garden

High-quality and select materials meeting the highest standards

Choose from a variety of basic layouts and design your ideal living environment

Layout option with gallery and ceiling height 5.41 m (houses 97+99)

Basic layout featuring a music/family room on the attic floor

Cosy reading corner on the attic floor

Your wellness oasis with freestanding bathtub

Dreams come true – basic layout option attic floor with master bedroom, dressing room and en suite bathroom

Ultimate relaxation – basic layout option attic floor with master bedroom, dressing room and en suite bathroom

Wind down in the evening – the whirlpool can be installed on the roof terrace or in the garden

Enjoy cosy evenings with your family and friends

The picturesque hamlet of Wart

Discover the local recreational area on the Reuss river

Shopping in the village – Coop

Shopping in the village – Limacher Gourmet butcher's shop

The Rony bus stop is reachable in only a few minutes by foot

Rony primary school and kindergarten reachable within 10 minutes by foot

Relaxing in the Hünenberg public baths